Home Page › SFAC Programs › Education Scholarship
Education Scholarship
The deadline to apply for a 2018 StringsforaCURE Educational Scholarship has passed. We would like to thank all of the students who submitted an application. We will be announcing the Winners in May.
---
2017 StringsforaCURE Scholarship Winners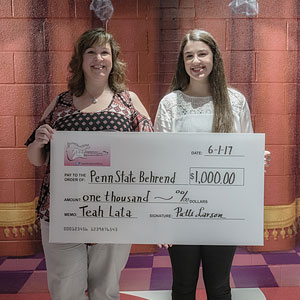 $1000 StringsforaCURE Educational
Scholarship Winner Teah Lata with
her mom Mardi Lata, a breast cancer
survivor. Teah will attend Penn State
Behrend in the fall.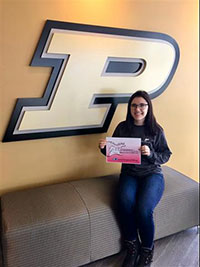 $1000 StringsforaCURE Educational
The SFAC Board voted to award
Paige Brummett with a Sophmore
year scholarship. Paige attends
Purdue University.

2016 StringsforaCURE Scholarship Winner